Philippines Weather
What do you and the Filipinos do have in common? One thing is sure, you want to know,
whether it will rain tomorrow or not. The following direct and up-to-date charts will help you.
City Weather
Satellite Weather Analysis
Animated Satellite Weather
Isobars Weathermap West Pacific
Chart from 13-12-12: 03:00 hours UTC+9. Update every 6 hours. Provided by:
Japan Meteorological Agency
, 1-3-4 Otemachi, Chiyoda-ku, Tokyo 100-8122, Japan






Sorry, no isobares map available at this moment.
Wave Map Nort-West Pacific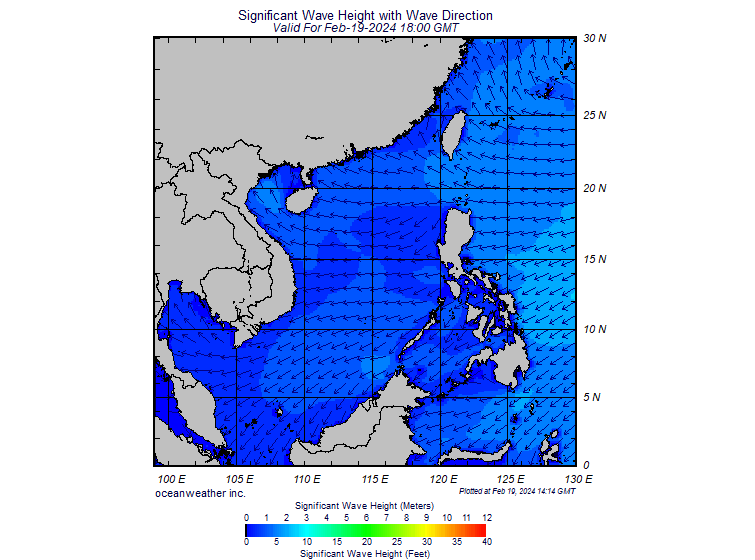 Sea Surface Temperature and Cyclone Activity
See also our El Niño - La Niña page
Surface Temperature
Relative Humidity
Lightning Map South East Asia